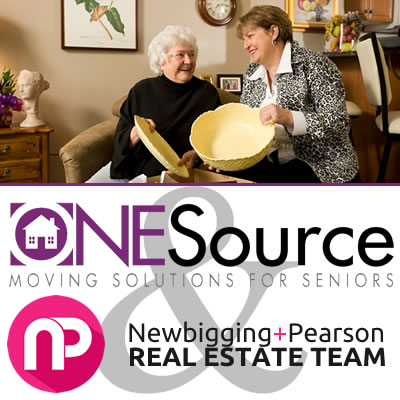 The Newbigging+Pearson Niagara Real Estate Team is proud to announce our partnership with ONESource Moving Solutions for Seniors. ONESource is Niagara's premier service to help seniors with downsizing. They take care of everything from sorting, packing, moving and everything in between. Moving can be a stressful and overwhelming time for any of us. ONESource offers a variety of solutions to help make things simple and easy.
Any seniors that choose to buy or sell their Niagara home through the NP Real Estate Team will receive a complimentary consultation with ONESource and we will even help pay some of the costs associated with the service.
For more information on downsizing services please visit ONESource Moving Solutions for Seniors or Contact Us.