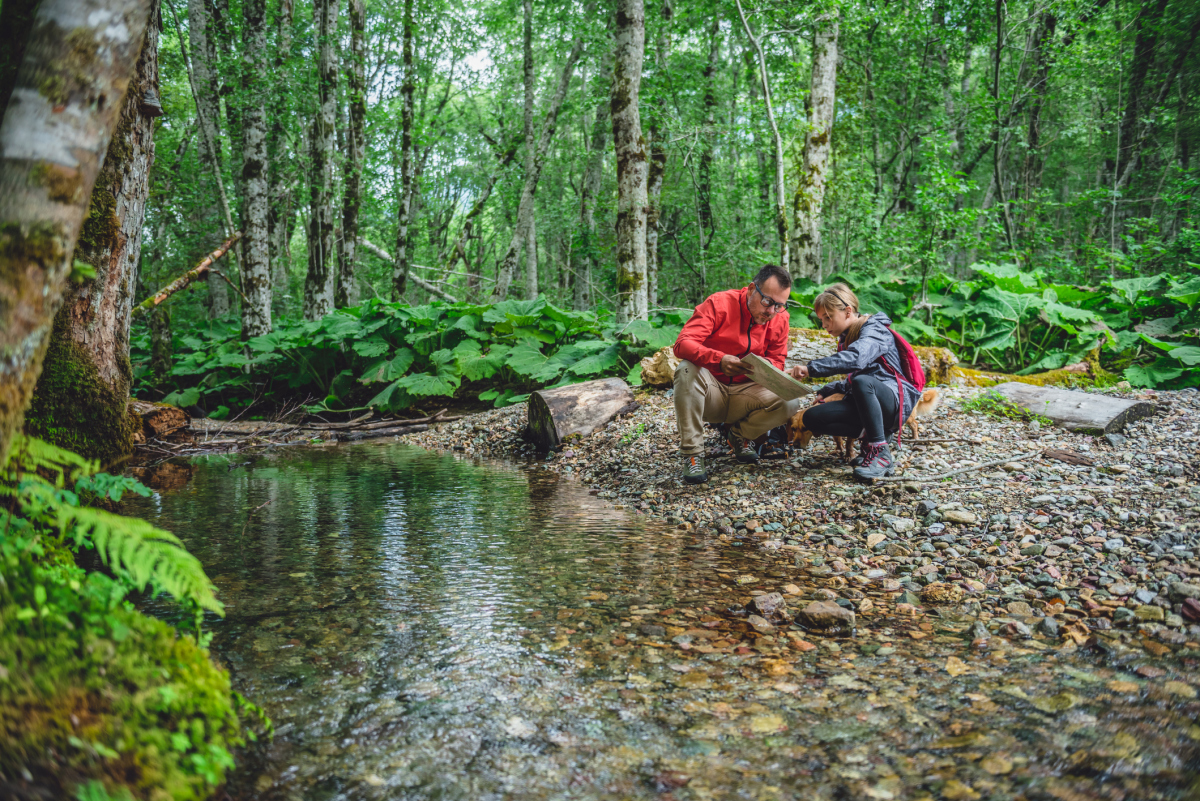 It's coming, can you feel it?
That first long weekend in May heralds the unofficial arrival of summer, with its promise of warm weather and outdoor activities.
Some families like to head north and open their cottages this weekend – if that's you, have fun; we're a bit envious!
However, for families sticking close to home, like some of our staff on the NP Real Estate team, St. Catharines offers plenty of fun activities suitable for all ages and abilities, which won't break the bank for Mom and Dad.
We asked our team members to list their favourite things to do with their kids. Some ideas involved driving to a different part of the region; some offered ideas found right inside our various communities. Here are a few tips for helping you plan an awesome, St. Catharines "staycation" this long weekend:
Get outside! It doesn't matter where you go: Take a soccer ball to a local park or head for one of the many trails for a bike ride or a leisurely stroll throughout St. Catharines and other parts of Niagara. Each municipality's website offers a list of local parks and amenities, like bathrooms or water stations and parking. If it's trails you prefer, Niagara has hundreds of kilometres of places for walking, rolling and biking, within its borders. For each municipality's trails, visit the website for that city. Alternatively, visit the Greater Niagara Circle Route or the website for the Bruce Trail to plan your outing. Take along a picnic lunch and make a day of it!

Beach Day: If it's warm enough, maybe you'd like to head to the beach for a little play time. Niagara Region publishes a list of available beaches and offers water-quality testing between Victoria Day and Labour Day each year. Access the list HERE. If you are headed to Lakeside Park in Port Dalhousie (St. Catharines), don't forget to look for the carousel! You and your children can enjoy a ride for five cents, usually open 11 am to 8 pm from Victoria Day through Labour Day.

Visit the Library: If the weather doesn't cooperate, how about a trip to the library? St. Catharines Public Library offer loads of fun programs for children and families, from story time, to craft programs and even showings of recently released movies. Oh yeah – and books, too! The St. Catharines Public Library website provides information on all its locations HERE.

Local conservation areas: these offer fun programs for families and special events from time to time. Check in with the Niagara Peninsula Conservation Authority's events page for fun stuff like fishing at St. John's pond, Hawkwatch or other birding events near you. Check out a complete list of parks and their amenities, HERE.

Go camping at home! Organize a camp-out in the backyard, complete with tent, sleeping bags and fun with flashlights, as weather permits. Throw in story time and s'mores before bed around a campfire, if your municipality allows those. Special breakfast the next morning makes the event a treasured memory, especially for children!

Explore one of Niagara's other communities: Check out the local museums (you'll have to search these on each city's website) and take a picnic to enjoy at a local park. It's fun to learn about the region from inside other municipalities; round out the fun by stopping for ice cream on the way home!

Have you ever been to the quarry? The Glenridge Quarry Naturalization Site is open to the public, with attractions that are both natural and educational. It's a great place to wander the trails and experience local nature, while learning about the makeup of the Niagara Escarpment. Windmill Point Park is another site that is worth visiting. Its natural spring-fed waters surrounded by sun-heated limestone offer opportunities for swimming, snorkeling, scuba diving and fishing. Extensive facilities and a resort offer a fun camping experience on the shores of Lake Erie near Crystal Beach. It's a fun place to get away for the weekend, and it's right in our own backyard!

A trip to visit the animals: Niagara has some great options for families to visit domestic and exotic species. Happy Rolph's, operated by the city of St. Catharines, is one such place where kids can run, play and visit with rabbits, chickens, goats and other farm animals. Safari Niagara is more of a structured zoo, offering awesome educational programs, a fun concert series and a place to visit with exotic wildlife. Don't forget about Marineland; the Niagara Parks Butterfly Conservatory; the Niagara Parks Botanical Gardens or the Niagara Glen.
If you're now in the mood for a vacation at home, St. Catharines and Niagara's 12 municipalities offer plenty of choices when it comes to "cottage" properties. Now's the time to begin your MLS Niagara search, because if you find one you love, you'll be able to enjoy it this coming summer season.
From the shores of Lake Ontario to the shores of Lake Erie and everything in between, Niagara is full of beautiful waterfront or "camp" properties, offering everything from vacation trailers, to cottages, to all-season homes.
Let our Newbigging-Pearson Real Estate Team match your vacation wish list to something close by – yet so different from your everyday home – you'll feel like you're escaping when you plan your weekend getaways!
If we start planning now, you can be in your cottage before summer's over! Are you ready?
***
To find out more about how the Newbigging-Pearson Real Estate Team can assist you with purchasing a St. Catharines or Niagara cottage property, give us a call at 289-686-1552, or send us a message via our website contact page, HERE.
We can't wait to help you find the perfect Niagara "staycation" home!
Comments