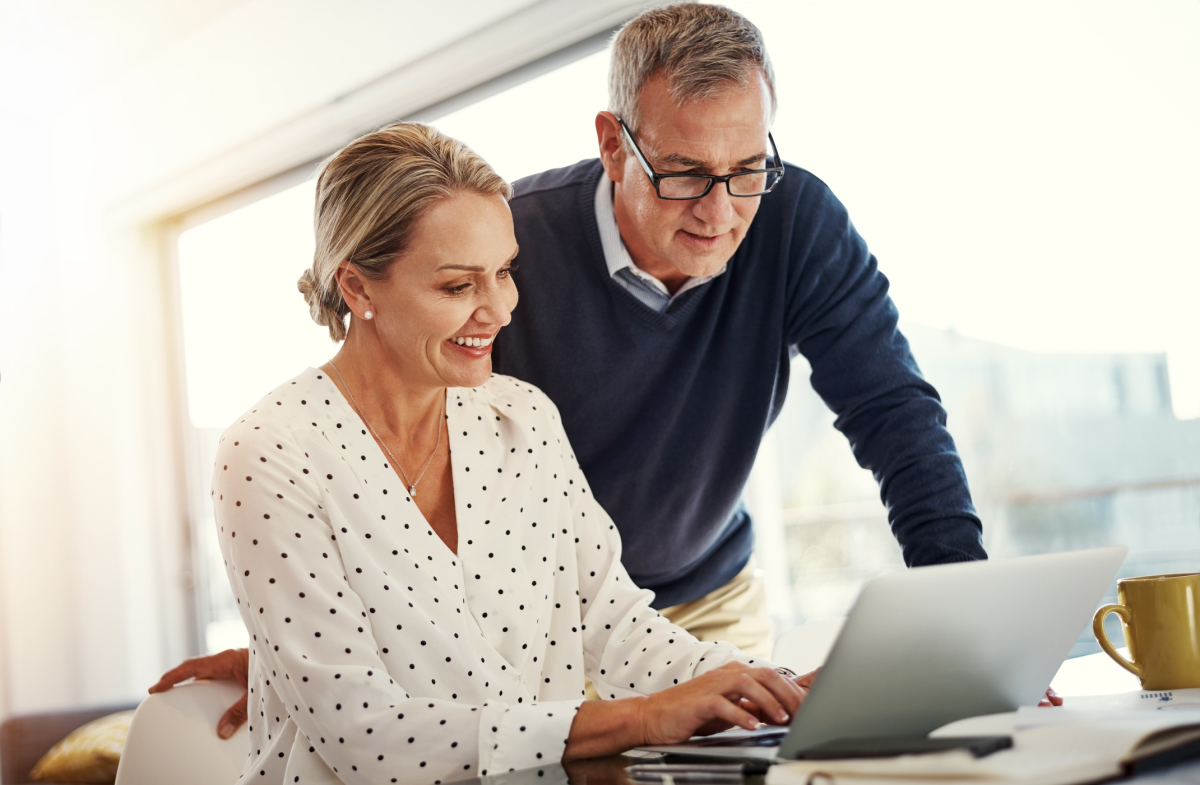 Getting organized before any big job is a smart thing to do; and, preparing for a real estate transaction is no different – so let our team at Newbigging-Pearson Real Estate help you out!
If you're planning to dive into the upcoming spring real estate market – which, we'll tell you truthfully, has the tendency to see a lot of activity – we have some tips to help you get ready.
Soon, a flurry of "for sale" signs will indicate the arrival of the spring real estate market in St. Catharines and throughout Niagara.
This is a time of surprises for both buyers and sellers; a time of "get in, make an offer, cross your fingers" that families just like yours will be experiencing from February until at least June. If you find the perfect home, trust us, you will need to move quickly.
And the NP Real Estate team will be right at your side, leading the way.
It helps to have a strategy, when approaching any real estate transaction.
If you are selling, using these colder winter months to declutter can go a long way. Clean thoroughly, pack possessions away and update your home with a little TLC. Then, you only have to add a little curb appeal once the warmer weather approaches.
Once that is taken care of, it's a question of getting your property listed, maintaining a home that is ready to show, planning open house dates, and beginning your own new-home search.
And that takes us back to the strategy for home buying during the spring real estate market.
For those families just diving into house hunting in Niagara, either for the first time or following a lengthy absence, the our first tip during the spring real estate market is to move quickly.
While our team will be constantly searching on your behalf, we'll need to be aware of your home "wish list": fenced yard, large kitchen with seating, forced air and air conditioning, newer than 10 years, double car garage, etc. If you have a specific St. Catharines or Niagara community in mind, we'll need to know that, too.
We'll also need to be aware of your budget, and this is important for a couple of reasons: first, it helps us locate applicable listings, and second, it allows us to determine a strategy for submitting a competitive offer.
It helps to be aware of market pricing, too.
Prices of homes for sale in Niagara have been steadily on the rise during the last 12 months. The December statistics for the Niagara Association of Realtors show that the residential average sale price of $402,813 had an increase of 4.3 per cent over December of 2017, while the number of properties for sale increased by 22 per cent over December of the previous year.
Home prices have increased incrementally, however it's important to note that Niagara homes are still priced more reasonably that those in the GTA.
For example, the Realtors Association of Hamilton and Burlington reports an average home price of $543,210 in December 2018 – down from the December 2017 average, but still a 2.6 per cent increase over November 2018.
So, if you're searching for a home in Niagara, it's still possible to find hidden gems out there – homes priced reasonably, offering everything you and your family need to live comfortably, surrounded by all the services you'll ever require.
While our NP Real Estate team is actively searching for your dream home in St. Catharines or throughout Niagara, it's also smart to conduct your own search. Checking into the Canadian Real Estate's website at realtor.ca (the Multiple Listings Service or MLS) every day is important. You can also refer to websites of any local real estate offices that offer listings on their pages, as some listings don't always make it onto the MLS.
We'll take care of other, more unconventional searches, such as those involving private listings, or listings of which we're aware but which have not yet become public.
Then, when we find the perfect home, we'll book a viewing, and spend some time discussing the home's pros and cons.
Once you decide to put in an offer, we'll move quickly to get the paperwork prepared and presented. It's the spring real estate market in Niagara, so time is of the essence!
With NP Real Estate's experience and skill standing behind you this spring, you'll be selling or buying Niagara real estate before you know it.
***
Are you ready to dive into the spring market? Reach our Newbigging-Pearson team of real estate experts by calling 289-686-1552, or send us a message via our website contact page, HERE.
Comments